MUAY THAI SHRED
Last Sunday we got punched, kicked, elbowed and SHREDDED from Oskar's professional Muay Thai instruction at Champion Boxing.
上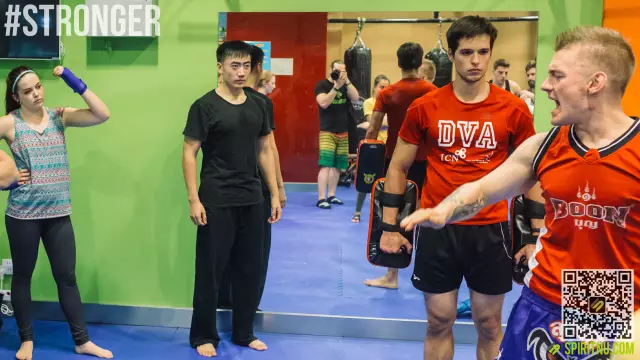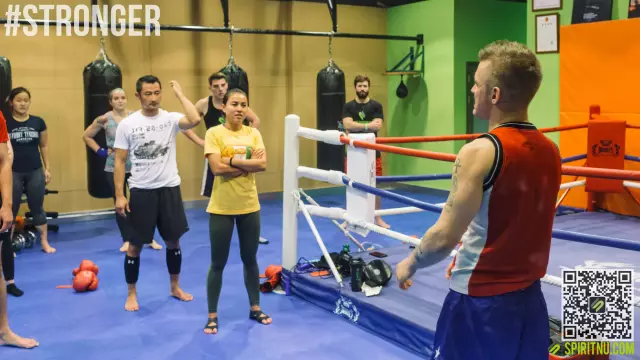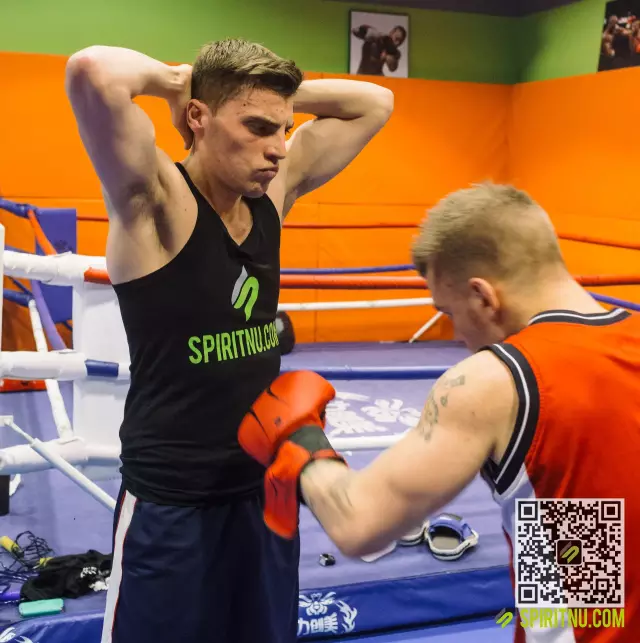 Get better results from your workouts with better nutrition. Scan below to jump to the Spirit website or weidian to start now。
Special thanks to Oskar at Champion Boxing for the unforgettable workout. To learn more about Muay Thai, visit:
Sanlitun SOHO Building 1 B1-133
http://www.championboxing.club/
Want the full res photos? Just like us on Facebook or follow on weibo below and we'll shoot you a download link.
Shoutout to stealinglight.hk for the incredible photos, to book them for an event, contact:
Phone
+86 185-1360-2293
Email
Chris@Stealinglight.hk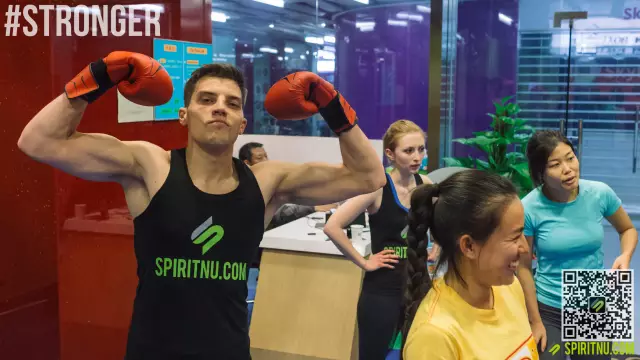 #STRONGER#
Spiritnu
If you missed out this time, scan below to keep an eye on the Spiritnu Official WeChat account and join us next time!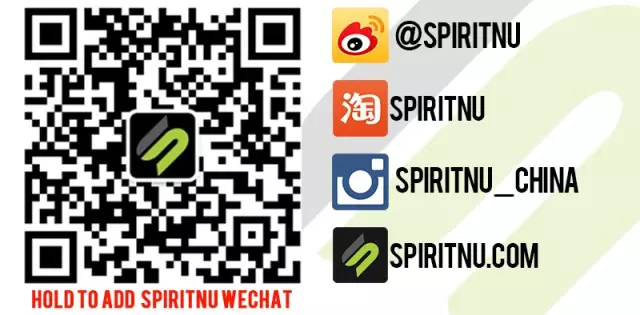 We've got the following positions available immediately. If you've got talent and you're into fitness, we want to speak to you.
Social Media Strategist: Create and distribute interesting fitness and health related content, events, etc.
Increase user participation
Multimedia Development: Plan and create interesting/Viral videos, ads and images with media group
Event Coordinator: Plan and coordinate weekly workout cooperation, demo booths, trade shows etc.
Web Developer: integrate online platforms, website development etc., maximize use and exposure of different channels
]
[:en]You asked for it, now you can get your favorite protein at Bactive gym in Sanlitun.
If you're looking to get in shape, we've got great news, because now until the end of the year, just buy any Fat Loss or Muscle Building Stack and we're going to hook you up with a free day to try out Bactive gym and 150 towards a membership if you like it. All you have to do is add the voucher with any stack to your cart, type in the code bactive when you check out and we'll get it to you. Valid for Beijing orders only.
Click here to learn more about this great gym:
Achieve your goals your way, with our help.
Cardiovascular equipment
A diverse range of circuit training equipment
Free weights
Stretching area
Rest area
Talk to our personal trainer in the gym or online for advise
We will not compromise on your comfort and will provide you a place you want to go to:
Purified air utilising the latest technology, 3 stage air purifiers, and the oldest technology, indoor gardens
Capped membership
Friendly staff and members
Be part of our family
Organized functions including charity fun runs and members social night
Membership discounts at selected businesses
Low cost, no contract, open 24 hours every day of the year, clean environment, capped members.
[:zh]现在所有在必爱体训练的朋友练完了终于可以买到好蛋白粉!
健康起来从未如此划算因为从今天开始,购买任何减脂或增肌套餐即可送250元价值的必爱体健身卷。它包括一天的体验和150元的健身卡起步费。只要把必爱体卷和套餐一起加到购物车并输入代码bactive即可享受优惠!仅限北京肌友们,一人一次。
我们全天候开放,只要您喜欢,可以随时在洁净、舒适的环境里锻炼身体。此外,您不必签订合同,而且我们的会费极具性价比!我们的特点是:
经济实惠
灵活付费
无需签订合同
24小时营业
环境整洁
多功能新型器械
安全保障
为了节省您的资金,我们设立了灵活的会籍类型供您选择:
我们用最先进的器械与您携手来实现您的目标:
有氧健身器械
多功能训练器械
自由重量器械
伸展区
休息区
面对面或在线与私人教练对话,寻求帮助
会员可访问B Active在线训练资料库,包括常见问题解答
在这里,您总会流连忘返。 我们不会降低您的舒适度,我们为您提供:
为了净化空气,我们将传统的方式与先进的科技结合,室内花园和3台空气净化器
采用环保的清洁用品
设置会员人数上限
友好热情的工作人员和会员
24小时有人值守和电子保安
成为B Active家族的一员吧!
组织丰富多彩的活动,如慈善趣味比赛和会员社交晚会
合作商户优惠
低成本,无需签订合同,全年无休每天24小时开放,环境整洁,设置会员人数上限。
您还在等什么,赶快加入吧![:]